Tillsammans kan vi alla bidra till en mer hållbar utveckling och en mer hållbar framtid. Därför är det särskilt viktigt för oss att ha ett aktivt hållbarhetstänk i vår vardag och att hela tiden göra vad vi kan för att minska vår påverkan på klimatet.

Hållbarhet i flera steg
Det finns många sätt att verka för en hållbar utveckling och en hållbar framtid. Vårt miljö- och hållbarhetsarbete omfattar flera olika delar och flera olika steg, där vi gör medvetna val under samtliga steg i arbetet. Det handlar lika mycket om att arbeta proaktivt i tidiga skeden som det handlar om att arbeta aktivt under senare steg i arbetet.
Ständigt pågående
Ett aktivt hållbarhetsarbete innebär också att hela tiden vara lyhörda och uppmärksamma på var vi kan göra insatser och åtgärder som främjar hållbar utveckling. Det kan röra sig om att skapa nya förutsättningar för återbruk av utrustning, hitta nya sätt att täcka energibehoven i våra uppdrag eller att utbilda personalen till hållbart arbete i det vardagliga. Det finns alltid mer att göra när det kommer till miljö- och hållbarhetsarbete och vi arbetar aktivt för att hålla oss uppdaterade om vad vi kan göra.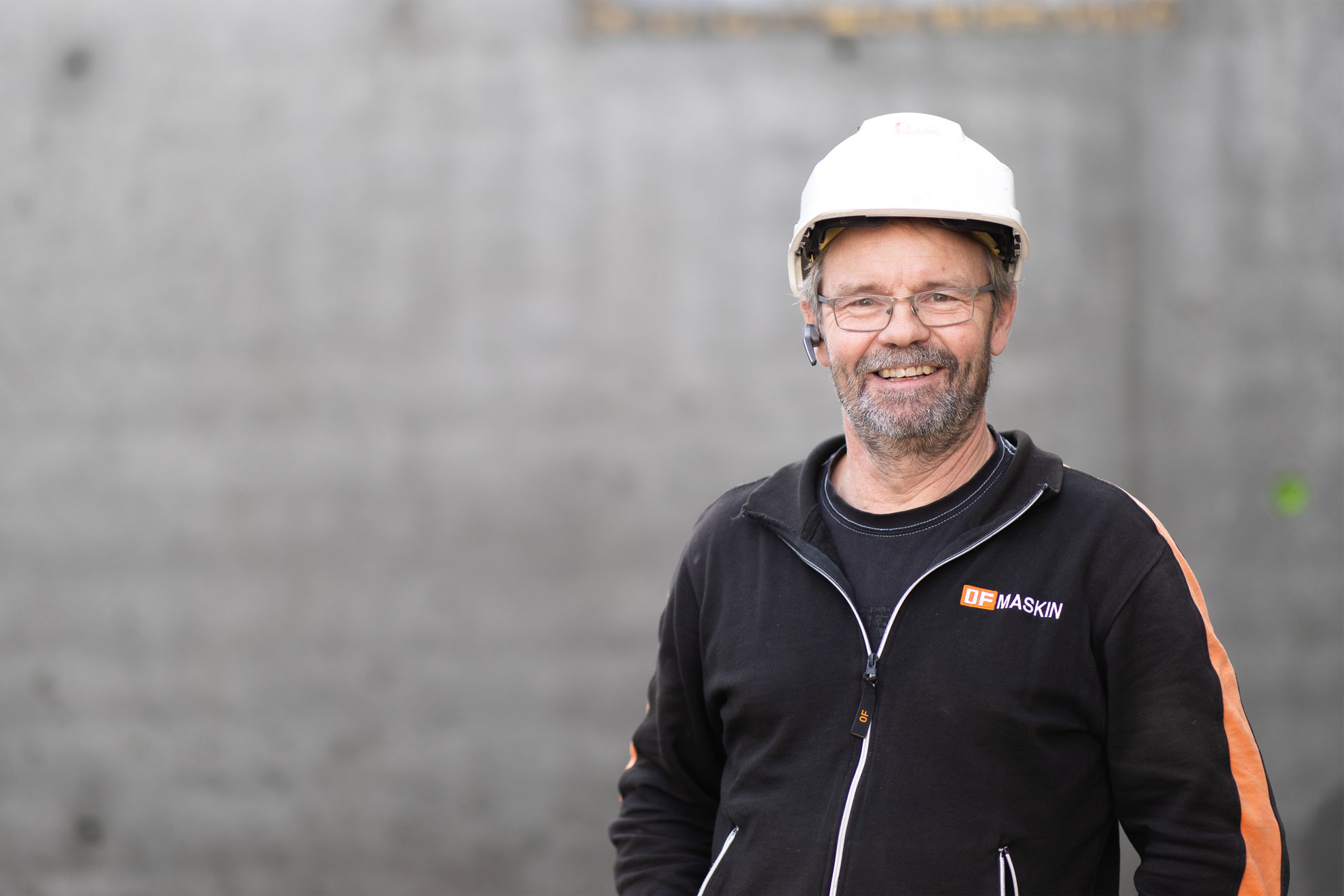 Kvalitet
Vi drivs av kvalitet i allt vi gör, från små delar i vardagen på våra byggarbetsplatser till övergripande detaljer som spänner över hela verksamheten. Vi drivs av kvalitet och vårt mål är fokuserat på kvalitet.
Inom OF Bygg värnar vi en bra arbetsmiljö där våra medarbetare kan känna sig trygga, säkra och fria från diskriminering eller kränkande särbehandling. Vi arbetar för schyssta arbetsvillkor och erbjuder vår personal goda möjligheter till hälsofrämjande aktiviteter och regelbundna hälsokontroller. I led mot inkluderande mångfald hjälper vi också till att skapa tillfällen för unga människor in på arbetsmarknaden genom exempelvis APL-platser.
ISO-certifierade
OF Bygg är certifierade enligt bland annat ISO 9001, som är en standard för kvalitetsledning för verksamhetsprocesser i ett företag eller en organisation. Det omfattar och beskriver hur företaget ständigt förbättrar och justerar verksamheten att matcha kundernas behov. Inom ISO 9001 ingår bland annat ledarskap, medarbetarnas engagemang, kundfokus och faktabaserade beslut. Certifieringen fungerar lite som en garant för dig som kund att din samarbetspartner upprätthåller ordning och reda inom verksamheten.